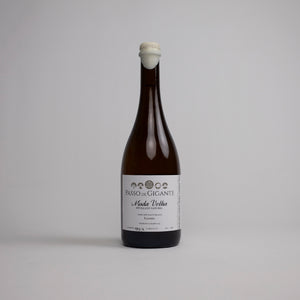 Passo de Gigante Pet Nat 2020
Fresh, soft and elegant pet nat with a subtle amount of fine bubbles tickling your tongue. The perfect apéritif for your dinner parties. No sulfites added.
Probably the smallest project we found in Portugal so far. Two friends renovated the old family winery and vineyard. Working full time in the wine industry they still managed to create some stunning wines on the side without breaking the balance of nature. Keep an eye out for their other cuvee's around the end of the year.